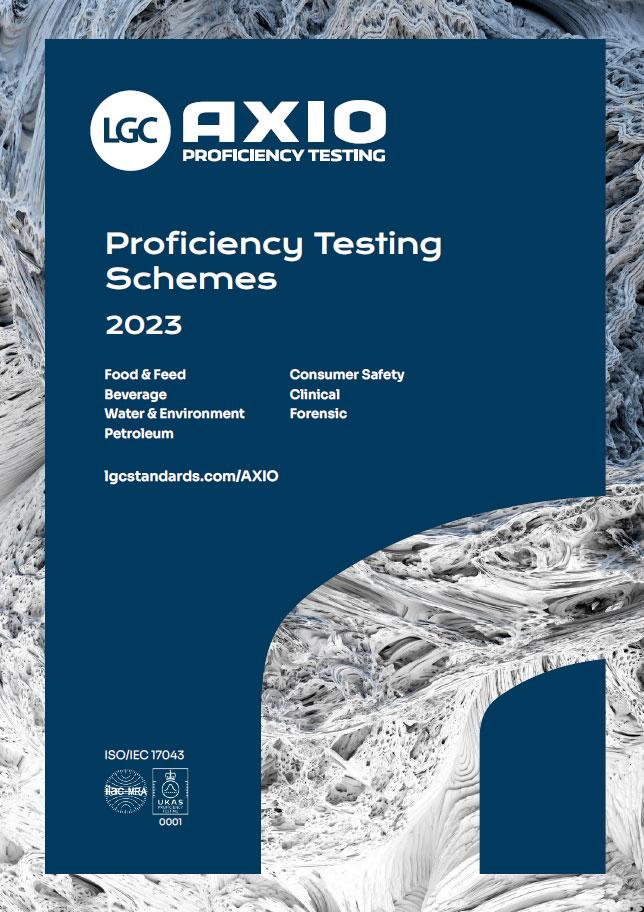 LGC AXIO Proficiency Testing has released the catalogue for the 2023 scheme year which will be available to laboratories undertaking proficiency testing in Australia and New Zealand.
The AXIO program, managed by LGC Standards is accredited to ISO/IEC 17043 and is suitable for laboratories in many areas who have requirements to take part in quality assurance testing programs under their ISO 17025 laboratory accreditation. In Australia the LGC AXIO PT program is regognised by NATA and undertaken by over 100 labs in Australia and New Zealand and over 13,000 labs globally.
Proficiency Testing (PT) is a requirement for accreditation to ISO/IEC 17025 and ISO 15189. AXIO operates PT schemes across the food, beverage, environmental, clinical, pharmaceutical, consumer safety, forensic and petroleum sectors – your laboratory will get the support it needs in demonstrating the effectiveness of your quality system. 
If you are managing multiple laboratories and are looking for consistency in results, AXIO offers fully managed solutions for large groups. Multilaboratory, multi-method and multi-analyst reporting are all covered by our exclusive web based PORTAL platform. 
Using an accredited PT provider gives you assurance in the quality and reliability of the service.
In Australia and New Zealand, the AXIO PT Schemes are managed by Novachem.  
Visit the Novachem AXIO PT scheme information page.